06/14/2021  IMPORTANT ANNOUCEMENT
FROM OUR DISTRICT MANAGER
RRVID will continue to run as normal. The brief weather change gives us a little short term relief and assists us operationally for the week.  We were able to cut releases on Reservoirs as well as turn down canal flows. We are seeing 90° weather for the rest of the week, so we will be ramping back up as demand goes up. 
Below is a press release from Talent Irrigation today, June 14, 2021- this is not from our District.
TALENT IRRIGATION DISTRICT
PRESS RELEASE
JUNE 14, 2021
With the recent rains and the severe drought situation facing the Rogue Basin, Talent Irrigation District will be shutting the entire irrigation system down on Tuesday, June 15, 2021 for a period of at least two weeks. If we should receive additional precipitation, the shutdown period could be extended. This is being done to extend the extremely limited water supply.
APRIL 27, 2021 – IMPORTANT UPDATE RE: WATER SEASON
RRVID will begin water deliveries on Monday, May 3rd, 2021.  Please call our office for your Water Orders and for your Rotation Schedule.
Below is the most current graph of the water tables in our valley.
APRIL 7, 2021
IMPORTANT UPDATE ABOUT OUR WATER SEASON
AS WE ARE ALL AWARE, THE ROGUE VALLEY IS IN SEVERE DROUGHT CONDITIONS. RRVID IS ALREADY WORKING HARD AT STRATIGIES FOR MANAGING THE BEST POSSIBLE WATER SEASON FOR OUR WATER PATRONS.  AS OF TODAY, WE ARE HOPING TO BE ABLE TO START WATER THE FIRST WEEK OF MAY. THIS COULD CHANGE SO PLEASE KEEP CHECKING OUR WEBSITE FOR UPDATES. WE ARE ALL HOPING THAT MOTHER NATURE DUMPS MUCH NEEDED SNOW AND RAIN WHERE WE NEED IT BUT IF THAT DOESNT HAPPEN WE WILL BE DOING THE BEST WE POSSIBLY CAN WITH THE WATER WE HAVE.
Please click the link below to view an article in the Mail Tribune regarding the drought.  By Vicki Aldous
MAIL TRIBUNE DROUGHT ARTICLE 2021
Very Important Update
March 17, 2021:
Rogue River Valley Irrigation District
SOUTHERN OREGON IS IN A SEVERE DROUGHT FOR IRRIGATION WATER. MOTHER NATURE IS ALWAYS FIRMLY IN CONTROL OF THIS PART OF THE WATER SUPPLY. THE IRRIGATION DISTRICTS DO NOT MAKE THE WATER, WE JUST TRANSPORT THE WATER.
MULTIPLE BELOW AVERAGE SNOWPACK WATER YEARS, COUPLED WITH SUSTAINED LONG SUMMERS, HAS CREATED A STEADY DRAWDOWN ON OUR CARRYOVER SUPPLY THAT WE HAD BUILT UP IN THE RESERVOIRS OVER THE YEARS.
UNTIL LAST YEAR, 1992 HAD BEEN THE LOWEST STORAGE WATER YEAR SINCE THE PROJECT WENT INTO OPERATION IN 1961. IN 2020, WE RAN VERY CLOSE TO 1992 STORAGE AMOUNTS BUT 1993 ALLOWED SOME RELIEF TO THE PROJECT BY PRODUCING APPROXIMATELY 175% OF NORMAL SNOWPACK AND HEAVY RUNOFF, ADDING SOME 75,000 ACRES FEET OF WATER TO THE SYSTEM. UNFORTUNATELY, THE SAME THING DID NOT HAPPEN BETWEEN THE 2020 AND 2021 YEARS.
THIS YEAR, LIKE LAST YEAR, THE FIRST SNOW FELL ON A DRY SOIL PROFILE WHICH CAUSED THE SNOWMELT TO SOAK INTO THE GROUND RATHER THAN RUNNING OFF INTO THE RESERVOIRS AND CREEKS. DEPENDING ON HOW THE SNOW COMES OFF THIS SPRING, WE SUSPECT THAT THIS YEAR WILL BEHAVE THE SAME WAY.
EVERY YEAR AT THE END OF EACH IRRIGATION SEASON, WATER MANAGERS DO NOT KNOW WHAT TYPE OF WINTER WE WILL HAVE. THE LAST FEW STORAGE SEASONS WE HAVE NOT HAD THAT BANNER YEAR TO ALLOW THE SYSTEM TO RECOVER TO FULLY SATISFY THE UPCOMING IRRIGATION SEASON.
WHILE IT MAKES FOR VERY LOW POOLS IN THE RESERVOIRS AND RECREATION SUFFERS, IT IS THE DISTRICTS' RESPONSIBILITY TO GIVE ITS GROWERS THE BEST CHANCE POSSIBLE OF HAVING A SUCCESSFUL GROWING SEASON. THE IRRIGATION PROJECT RESERVOIRS WERE BUILT FOR IRRIGATION AND THAT IS THE FIRST AND HIGHEST PRIORITY ON THE SYSTEM, WITH ALL OTHER USES BEING A DISTANT SECOND.
EVERY STORM GIVES US HOPE AND ONCE WE HAVE A BETTER IDEA OF THE TOTAL AMOUNT OF STORED WATER THAT MAY BE AVAILABLE TO THE DISTRICTS, THE DISTRICTS BOARD OF DIRECTORS WILL DETERMINE WHAT TYPES OF DELIVERY CHANGES MAY NEED TO BE MADE TO GIVE ALL DISTRICT PATRONS THEIR FAIR SHARE OF AVAILABLE IRRIGATION WATER.
WE HAVE NOT GIVEN UP HOPE THAT WE COULD YET EXPERIENCE SOME LARGE STORMS AND/OR A LATE WET SPRING TO HELP EXTEND THE SEASON, BUT WE WANT EVERYONE TO BE AWARE THAT THIS COULD BE A VERY SHORT DELIVERY SEASON.
THE DISTRICTS ENCOURAGE ALL AG PRODUCERS TO PLAN THEIR CROP AND PASTURE MANAGEMENT ACCORDINGLY. THIS COULD MEAN REDUCING FERTILIZER APPLICATIONS OR SIMILAR BECAUSE OF REDUCED AVAILABLE WATER.
April 1, 2021
A late fee of $25.00 will be added to all accounts that have not paid in full OR have not set up a payment agreement and have made their first payment. 
We now take debit and credit card payments over the phone
and in the office for your convenience. 
---
Important Update
Our Water Supply – February 26, 2021
We all had a rough year last year with the impact of Covid-19, all of the wildfires, the devastation it caused and the recovery. This, compounded with the drought years, has caused shortened water seasons, unfortunately this water year is not looking promising either.
The last several years have been bleak and hard on us as far as our water supply. With snow averages being light and then the long dry summers, our reservoir systems have gone down more and more each year. This means our District and all of the Districts – have less water to work with which causes a delay in the start of the water season and also causes the shut down of the water season to be earlier than normal. Without the winter snow pack we have no way to fill up the system and that causes us to use more of our reservoir supplies that would typically carry us for the following year.
As of today, for this water year, it does not look promising that the reservoirs will get any relief for irrigation needs. Howard Prairie, Hyatt and Emigrant reservoirs are at historic low levels. We always have time and hope – that mother nature will turn things around and give us the much needed snow and rain that would put us back into a good water supply. I would like our Water Patrons to be aware that there is potential that we will have a very short water year.
As we approach the end of March and get into April, we will have a better idea of what our water supply will look like.  The Manager and the Board of Directors for RRVID will make any decisions they feel appropriate to get all of us through the water year. Please take a look at the most recent Teacup Diagram showing water levels and the Full Storage Pool Diagram.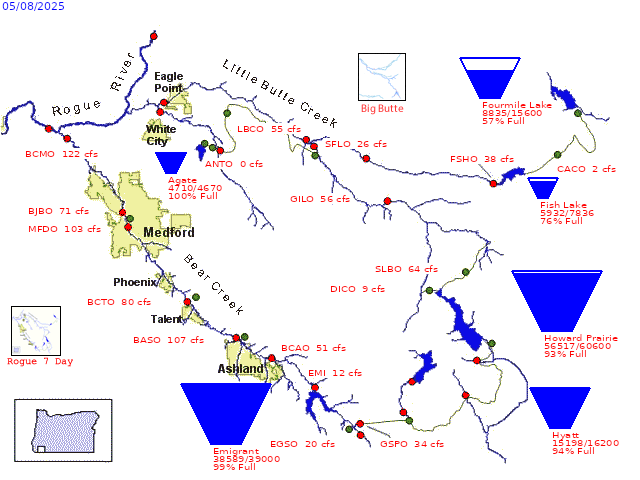 ---
02/26/2021 Update on the Environmental Water Right Protection Assessment (EWRPA)
As we are always working on protecting the water in the valley, so that we can protect your water, we have had to extend the EWRPA (Environmental Water Right Protection Assessment). Please see the attachment that shows the Resolution decided upon by our Board of Directors.
---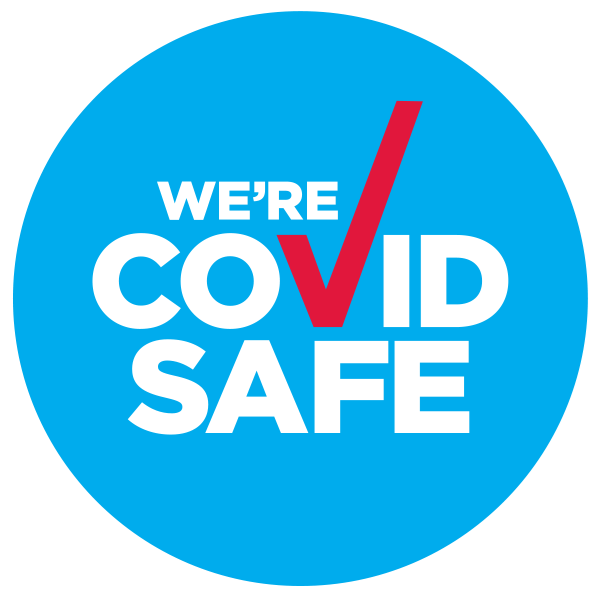 Starting January 4th our office, is open to the public.  We require that you wear a mask.  We also wear masks for your safety.  We have taken extreme care to help ensure the cleanliness of our office for our staff, crew and the public.

We are now taking credit and debit cards!

For your convenience we are set up to take your payment over the phone and in our office!  The fee for this convenience is .016 for debit and .026 for credit. This fee is calculated based on the amount of your payment.

For example:

A payment of $285.49 using a debit card will have a fee of .016
$285.49 x .016 = $4.57 Fee for a debit card transaction
A payment of $285.49 using a credit card will have a fee of .026
$285.49 x .026 = $7.42 Fee for a credit card transaction.


---
View current reservoir levels at the US Bureau of Reclamation Website
SAVING WATER THROUGH REGENERATIVE AGRICULTURE
Added 06/08/2020
According to the US Department of Agriculture (USDA):
Increasing soil organic matter increases the ability of soil to hold droplets of water.  This process is called soil water holding capacity.
As the organic matter in soil increases:
Surface structure becomes more stable and less prone to crusting and erosion. ("improved tilth")
Water infiltration increases and runoff decreases when soil structure improves.
Soil organic matter holds 10 to 1,000 times more water and nutrients.
Beneficial soil organisms become more numerous and active with diverse crop rotations and higher organic matter levels. In other words, increasing soil organic matter increases soil resistance to drought conditions.  As a result, it provides an opportunity to reduce irrigation water use.
Increasing soil organic matter by 1% increases soil moisture by 20,000 gallons/ac.
Here is a reference on this topic by the USDA Natural Resources Conservation Service (NRCS) …
https://www.nrcs.usda.gov/wps/portal/nrcs/detailfull/soils/health/mgnt/?cid=nrcs142p2_053859
Role of Soil Organic Matter | NRCS Soils
Role of Soil Organic Matter. Once a land manager begins working towards enhancing soil organic matter, a series of soil changes and environmental benefits follow. The rate and degree of these changes and the best suite of practices needed to achieve results vary with soil and climate.
Where does organic matter come from and how can farms of all sizes increase soil organic matter? Adding organic matter to soil begins through development of regenerative agricultural practices.
Regenerative agriculture depends upon doing the following:
keeping living (green) material in the soil around the year as much as practicable. For most farmers this can initially be achieved by initially introducing straw, manure, leaf mulch etc., and/or longer-term growing cover crops (green manure) then lightly tilling the cover crops in to a shallow soil surface.
keeping a cover residue of living/dead plant material on the soil surface at all times
reducing (preferably eliminating) plowing and tillage practices (minimize soil disturbances)
withholding use of synthetic chemical pesticides as much as practicable
optionally introducing livestock to increase economic and biological diversity (sheep, poultry, goats, beef, etc).
https://agfundernews.com/regenerative-agriculture-is-getting-more-mainstream-but-how-scalable-is-it.html
The overall documented suggestions are to use some/all of the practices of regenerative agriculture to increase soil organic matter (SOM).  The SOM improves soil ecosystem health that has a much stronger water holding capacity.  Growers then can keep an eye on their crops and/or use probes to measure soil moisture. There are many places where soil moisture probes can be obtained through the internet for less than $100.  Growers with soil containing increased SOM will be able to reduce irrigation frequency and amounts.
Neighbors could share one probe.
To get started this year on increasing SOM, a normally slow process, growers can add straw to their topsoil.  Purchase the cheapest straw available, generally free from contaminating seeds, and apply as much as is practicable to the topsoil. https://www.nrdc.org/experts/lara-bryant/organic-matter-can-improve-your-soils-water-holding-capacity
Obviously growing cover crops and leaving plant residues will be less expensive but this takes time to significantly increase SOM.  In the Fall, leaves are generally a free source of plant organic matter to add to topsoil. This plant source might be mainly applicable to smaller farms and backyard gardens.
Letter from the District Manager, 04/20/2020
As we all know, conditions are abnormally dry for this time of year.  The United States Drought Monitor released on April 7, 2020 has Jackson County in a "Severe Drought Condition."
With that being said, RRVID Staff will start water in the canals on Friday, May 1st.  There will be a time lag in getting the water through the system but we will begin making deliveries as soon as possible.
RRVID Water Users should plan on a shortened season due to the severe drought conditions. Our shut off date has not yet been set.  RRVID will do its best to run full and completed deliveries for as long as we can.
RRVID Ditch Riders and Field Staff will be focused on run off, lack of attention and letting sprinkler lines stay stationary for extended periods of time. Please help us by doing everything you can to be as efficient as you can with your water.
RRVID Staff hopes you have a good water season even under these extreme drought conditions.
Thank you all,
Brian Hampson, District Manager, Rogue River Valley Irrigation District
Water Season Update: April 13, 2020
We will be starting water Friday May 1st and then water will begin running the week of Monday, May 4th.  If you have questions about your rotation schedule or need to order your water – Please call our office so that we can create a ticket for your order. Our office building is closed to the public because of the Covid 19 guidelines –  so please either call us or email.
Update: March 24, 2020
Until further notice and effective immediately: Our office is closed to the public due to the COVID-19 mandates.  We will be staffed during normal business hours.  If you need to speak to us please call: 541-773-6127 or email pam@rrvid.org or laurie@rrvid.org.
Documents and Payments by check: Please use our mail slot.  We will email or mail you a receipt.
Payments in cash: Cash payments, through our mail slot,  are only accepted during staffed hours, when you see a staff member available in the office.  Please DO NOT use the mail slot for cash payments after business hours.  RRVID is not responsible for any payments made in cash,  after business hours or when you do not see a staff member available to acknowledge receipt of the cash.  All cash will be removed from the office and deposited nightly. We will email or mail you a receipt.
Thank you for your patience during this time.  We hope that you and your families and friends stay well and are not affected by this pandemic.
Water Season Update:  Water deliveries will be starting late this season.  We are looking at May for a start time.  Please keep checking the website for a firm date as it gets closer to that time or you can always call our office.
____________________________________________________
Courtesy Reminder! Please remember to pay your 2020 Assessment by February 28th.  Interest is added to all accounts on March 1st and is retroactive to January 1st.
If you would like to make payments – you will need to complete a Payment Agreement.
Happy New Year!
We hope that 2020 is a good year for all of our Water Patrons.  We are busy preparing your 2020 Assessments and they should be in your mailbox during the 2nd week of January.  If you have not received a 2020 Assessment by January 20th, please call our office or email Pam and pam@rrvid.org
October 4, 2019 
Please click on this link to view a very informative Story Map Presentation of: The Bradshaw Drop Piping Project!
https://rvcog.maps.arcgidf9e4s.com/apps/Cascade/index.html?appid=96b28bc544a94055bc0fc366cdb
February 7, 2019
Letter from the Manager
Update on the piping project:  RRVID has been working on installing 3.2 miles of 48″ HDPE fusion welded pipe on part of our system between HWY 140 and Antelope Creek.  This will put approximately 40 to 42 pounds of pressure to the farm with hopes of eliminating pumping cost.  This is the first of what we hope to be, the beginning of modernizing RRVID.  So far RRVID has been able to do all of this work through Grant dollars and State funds that we acquired before starting the project.
In closing, let's continue to hope that we start seeing more snow in our mountains so that our reservoirs continue to fill before Spring and the beginning of water season.  Please continue to check back on our website to see the date that water season will begin for 2019 and other important information.
Sincerely,
Brian Hampson   District Manager/Secretary
Reminder: When water season begins, please call our office at 541-773-6127 to order your water or to find out your rotation schedule.  Because this is a drought year, please remember to call and tell us if you do not plan to use your water so that we can conserve as much water as possible.